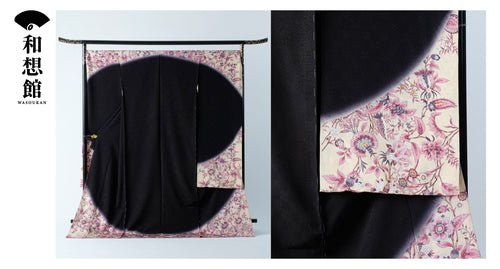 Connecting Spirit of Harmony to the world ~motivated by goodness and selfless~
Connecting Spirit of Harmony to the world ~motivated by goodness and selfless~
Our mission is to connect the spirit of harmony to the world and to the future through the kimono, a representation of Japanese culture.
At Wasoukan, we believe that the "Spirit of Harmony" is a spirit of compassion for nature, consideration for others, and appreciation for all things. We believe that wearing authentic kimono made with the spirit and skills of craftsmen passed down from generation to generation can deliver the Spirit of Harmony beyond national borders and generations.
In this evolving world, we hope to create a better future with Spirit of Harmony by spreading the spirit and skills of craftsmen who continue to make authentic products.
Not to sell kimono, but to sell dreams
Wasoukan is a corporate aiming to spread the Spirit of Harmony through kimono.
In modern days, kimono may not be used as daily wear.
However, the latent demand for kimono is growing due to admiration for kimono and to people dress in kimono.
While proposing kimono as fashion item, we believe that we are not selling the kimono, but the "dream" that spreads through the kimono.